So I wanted to show some new products that Cutters Creek now has and what better way than making a card! I started with the
Graphic 45 Once Upon A Springtime Paper
. I have never used their paper before and I can honestly say I cannot wait to buy more! This card was a learning curve for me and I loved it!!
I have a tendency to lean towards mythical in stamps and papers and this just fell right into my element. I loved the fairy and butterfly theme in this collection and was trying to find the perfect stamp set to complement it. I came across a new stamp set from
In Style Stamps; Fairy Tales
. Perfect! There is an image of Thumbelina that would work perfectly with the fairy theme.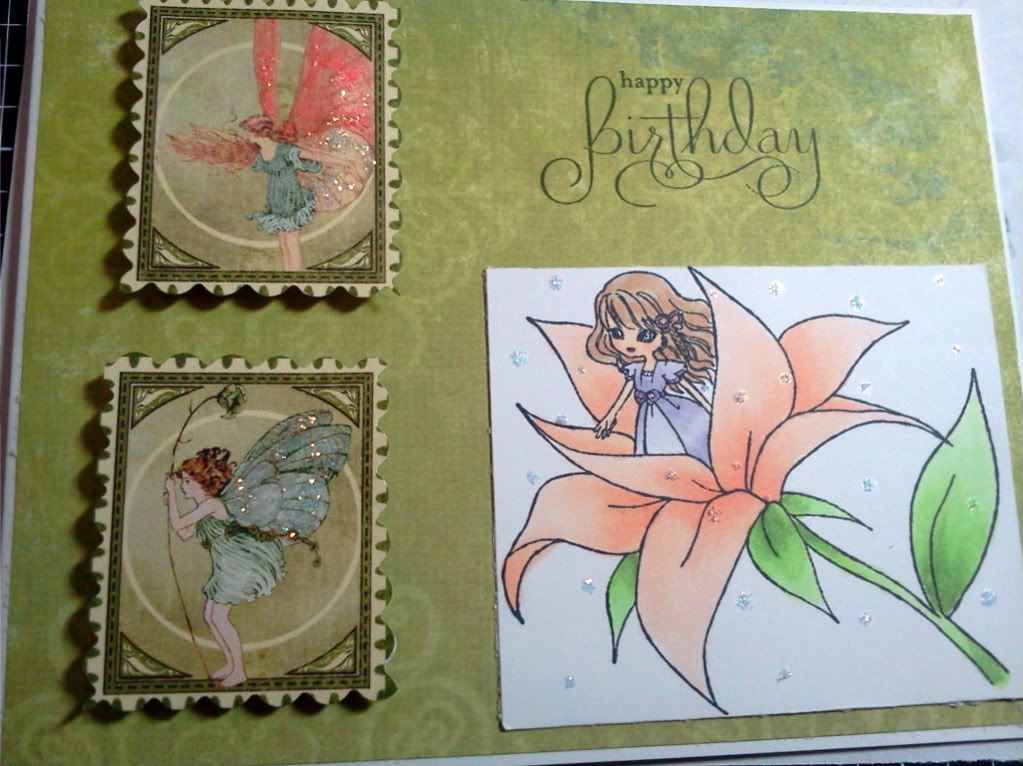 I wanted to make the wings pop from the paper and also just add a shimmer effect to the stamped image but I wanted something more popping than the subtlety of Spicas; Stickels! They were the product of the month for February and I have never used them before. I really like how it gave the fairy wings a realistic look and added a fantastic feel to the Thumbelina image.
I love how I was able to blend the Graphic 45 paper with some from my stash for the inside of the card.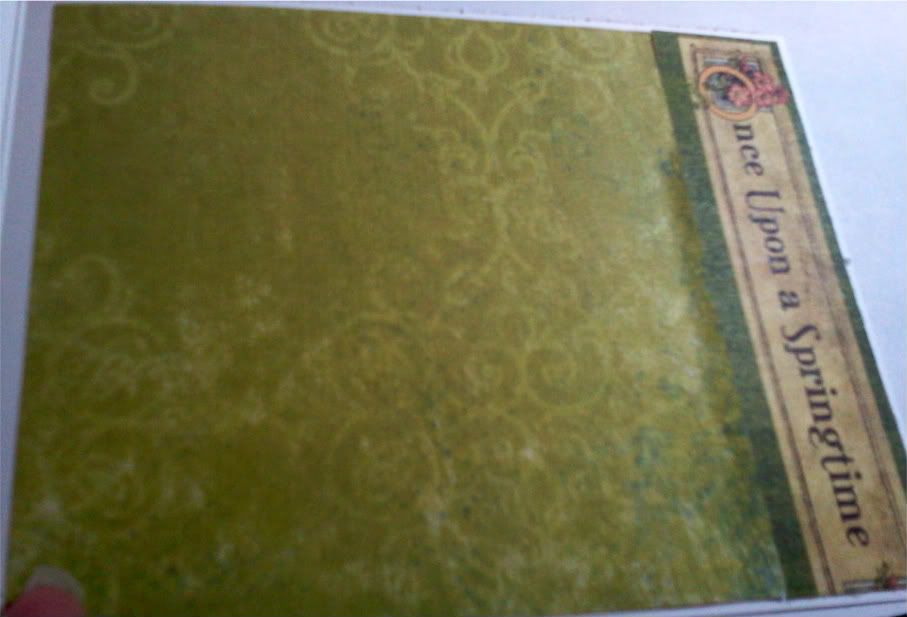 Let me know what you think!!

Don't forget the chance for the FlowerSoft blog candy! A random comment will be chosen from one of the posts for March. Good Luck!!!
Stash: corner rounder, green background paper
Skin: E50, E00, R12, Peach, Sky Blue Spica
Dress: BV0000, BV00, BV11, Lavender Spica
Hair: E42, E31, E34
Leaves: YG11, YG13, YG17, YG63
Flower: YR000, YR01, E02