So today I am sharing a super easy card with no stamping involved; took me less than 10 minutes from start to finish! You absolutely have to try this! It is simple and quick for mass production or just a quick card on the go. I got the idea from my good friend
KellyRae
. She got it from
here (video included)
.
Here is what I started with:
A base card of 3.5" x 5" -slightly smaller than the standard A2 card already run through my big shot with the
Swirls Embossing Folder
.
8- 1 1/4" squares in two different patterns
2- 2 5/8" squares as my base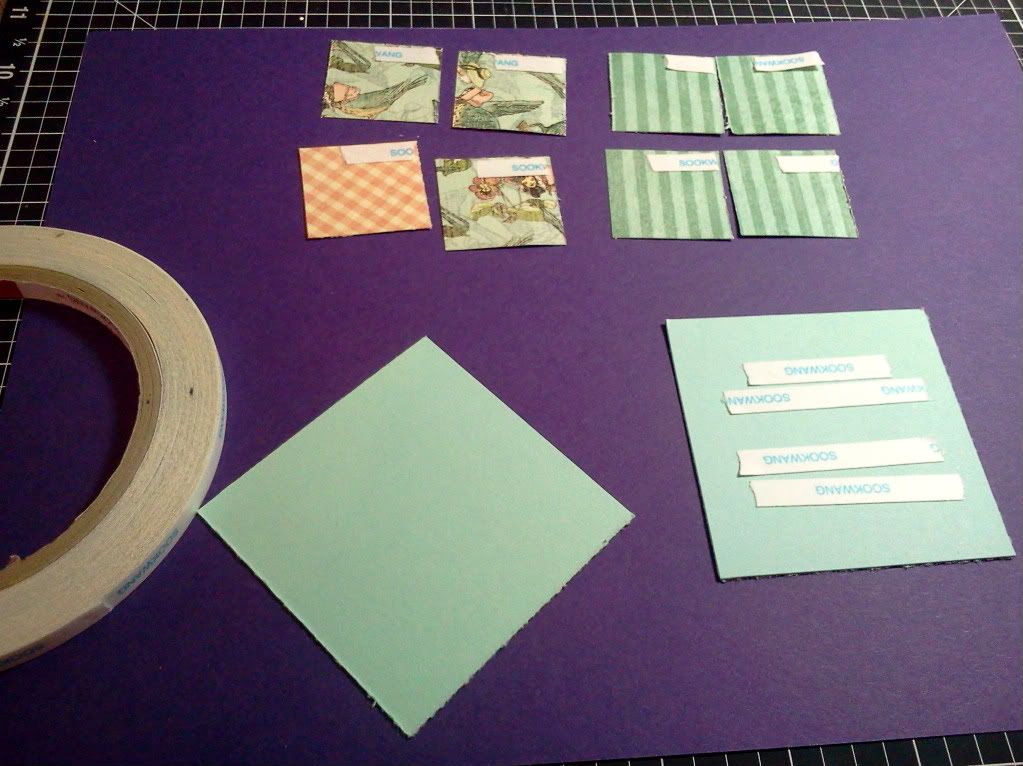 Start with putting your adhesive on the papers; make sure the tape goes in the same corner for the 1 1/4" squares on the back side of the paper. As you can see in my pic, I didn't follow the steps on the first try :o)
Next add tape to one 2 5/8" square and place the other square across it, twisted.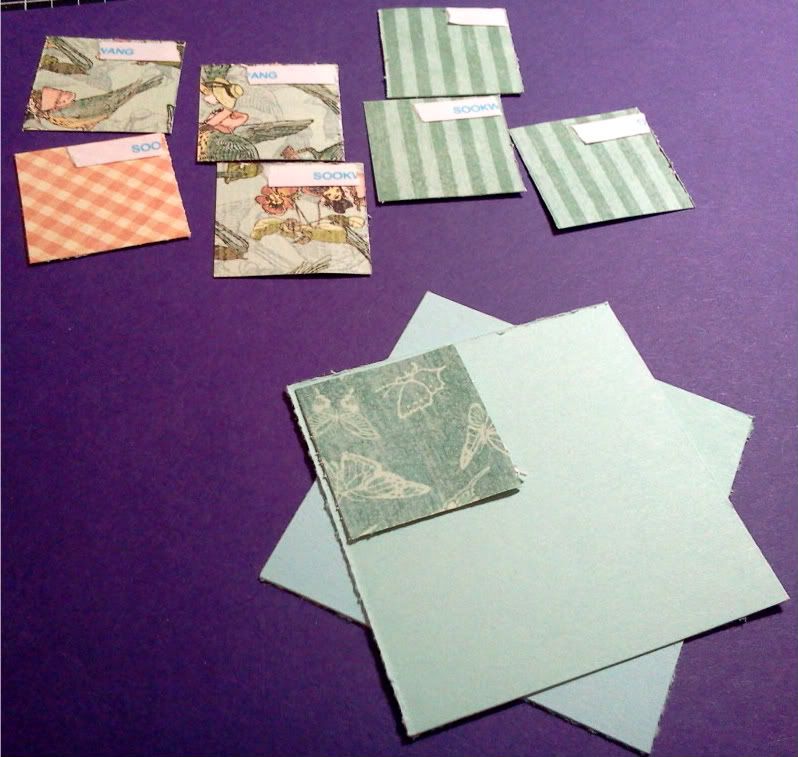 Now add your first square. The rest is easy! Just alternate the color or pattern papers aligning it with the corner of the base card stock. For the last piece, you simply lift the edge of the first piece you laid down and work the last piece in so it is layered. Very, very easy to do.
And here is the end result of the layering. Hmm, I think I need to change my trimmer blades . . . . .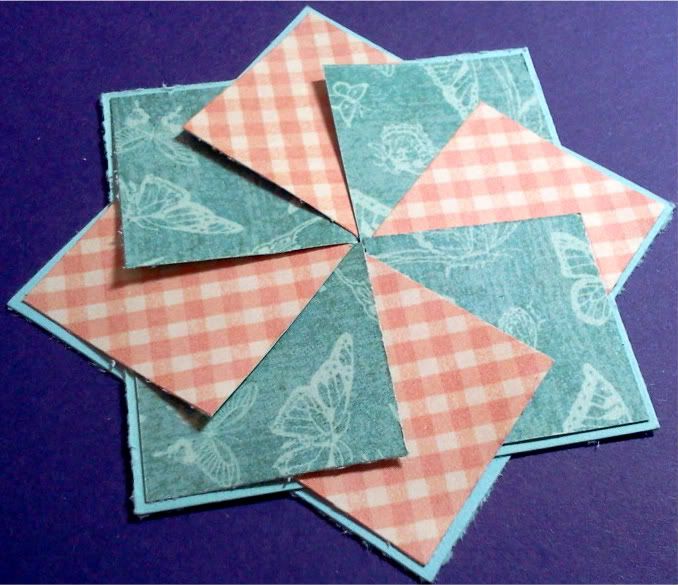 I than added an embellishment in the center and used
Scor-Tape
again to adhere it to the card base. I chose the smaller card base of 3 1/2" x 5" as I wanted the Pinwheel to dominate the card front so all of my stamping can be on the inside. Think it worked?